In addition to selling beaten biscuits, Ruth Orrell was also a teacher for over 30 years. She spent most of that time, from 1944 to 1967, as the teacher of the one-room Longwoods Schoolhouse in Talbot County, Maryland.
One room schoolhouses, like Longwoods, were staples of rural communities across America. They combined primary grades in one room with one teacher and were the only way for students in remote areas to attend school regularly. Because of their small size and community feel, students who attended one-room schoolhouses got more than just a formal education there.
The Longwoods Schoolhouse closed its doors in 1967 after nearly 100 years with Ruth Orrell as its last teacher. To ensure the story of one-room schoolhouses was not forgotten, Mrs. Orrell convinced Talbot County to turn the property into a historical site, restoring it back to its original state. It was dedicated as such on June 18th, 1972.
On June 18th, 2022, the 50th anniversary of the historical dedication, former students of the Longwoods Schoolhouse organized a reunion to celebrate the history of the school. Due to Mrs. Orrell's involvement, our family was invited to participate in the festivities, including bringing beaten biscuits. Below are some pictures from the event.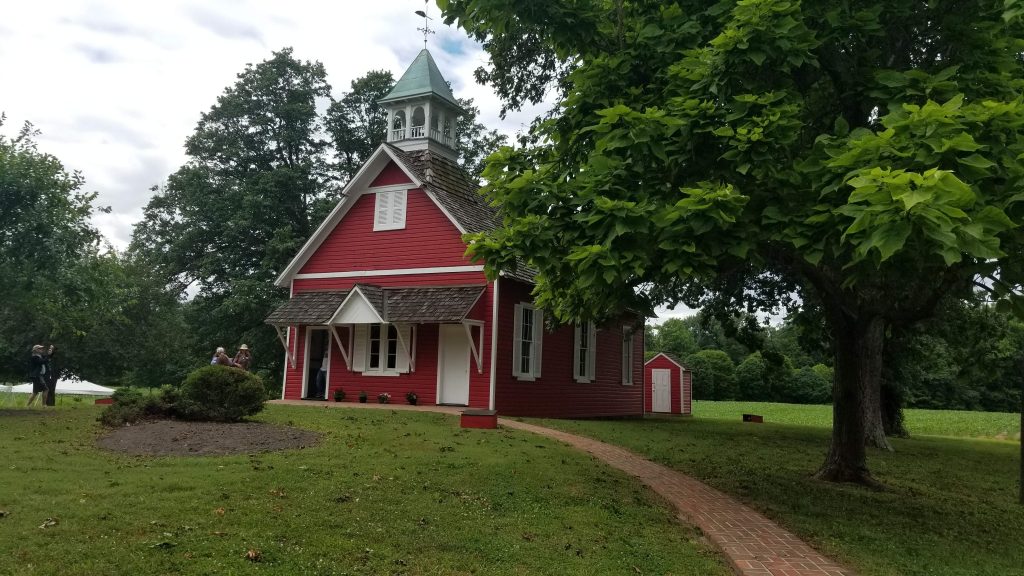 Throughout the afternoon, many stories of the schoolhouse, Mrs. Orrell, and the good old days were told. Check out the video below of Ruth Orrell talking about her experiences in a one-room schoolhouse.